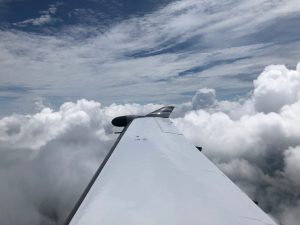 Gurgew Aeronautics also offers aviation services in the areas such as engineering, system design, aircraft modification, airworthiness, flight operations and training, maintenance, test and safety. Drawing on more than 40 years experience in the aeronautics industry, working with both manned and unmanned aircraft, I am prepared to help you make your aviation project a success.
Based in Huntsville, Alabama, Gurgew Aeronautics provides aviation pilot and technical services for general aviation and military. With vast experience in aircraft modification, system design, airworthiness, flight operations and training, engineering, maintenance, test, and safety maintenance, flight operations, and FAA safety and examining roles, Gurgew Aeronautics offers:
FAA Designated Pilot Examiner services
Aviation technical services to include:

Aircraft location
Airworthiness studies, STC
Flight testing

Flight Training
Aviation Safety
Max Gurgew, sole proprietor, has worked in the aviation training, maintenance, engineering, and safety business his entire career. His expertise provides for FAA designated pilot examiner authority includes, for Private, Commercial, Instrument, and Airline Transport Pilot, and Flight Instructor, with authority for airplane single engine, multi-engine, and the PC-12 airplane.  He currently holds an ATP, AMEL and ASEL certificate, Flight Instructor CFI, CFII, MEI, along with a Cessna CE-500 Citation and CE-525 jet type ratings with an Airframe and Powerplant (A&P) mechanic certificate.